Volante is a name that can only be attributed to convertible cars bearing the iconic Aston Martin wings badge. Making it's first public appearance at the 1965 London Motor Show, since that moment the Volante name has been a permanent fixture in Aston Martin's history. 
DB11 Volante encompasses everything that makes an Aston Martin grand tourer great, with the addition of open-top driving pleasure. 
The Volante roof canopy is acoustically enhanced and incorporates eight layers of insulation.
The Volante 'K-fold' roof is an all-new design. It enables a beautifully sculpted roof line when up, maintaining the DB11's aesthetic side profile. The K-fold design it also minimizes loss of boot capacity, offering 206 liters when up and 169 liters when stowed. The roof takes just 14 seconds to open and 16 seconds to close.Volante roof is available in a range of colors to enable maximum personalization. 
DB11 Volante features a high performance Aston Martin tuned AMG core 4-litre V8 Twin Turbo engine, generating an output of 503 bhp/ 510 ps, as previewed in the DB11 Coupe at Goodwood Festival of Speed. The V8 engine maintains Aston Martin's iconic sound. Aston martin engineers have successfully tuned the V8 powertrain to provide the sound quality synonymous with an Aston martin Sports Car. Sport and Sport Plus modes truly enhance the audio and drivers experience inside the cabin. 
DB11 Volante suspension uses an independent double wishbone design at the front and multi-link suspension system at the rear. Adaptive damping is standard with steering wheel mounted damper button for the driver to toggle through GT, Sport and Sport Plus models.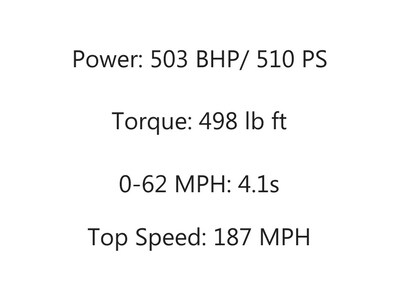 DB11 features a ventilated co-cast braking system at the front and rear. The master cylinder and booster have been tuned to ensure optimum braking feel and performance; the DB11 Volante variant offers a comfortable, responsive GT driving experience.
Aerodynamics are a key ingredient of Db11's design. Careful concealment and seamless integration have preserved the the clean surfaces and uninterrupted flow of lines from nose to tail. This integration of innovative aerodynamic solutions best expresses Aston Martin's design philosophy of form and function working in harmony.
The Aeroblade is an innovative feature on the rear deck lid of the DB11. Performing a slightly different function on Volante, the Aeroblade rear spoiler automatically activates when required to provide high-speed stability.