How Much Does the 2021 Aston Martin DB11 Cost?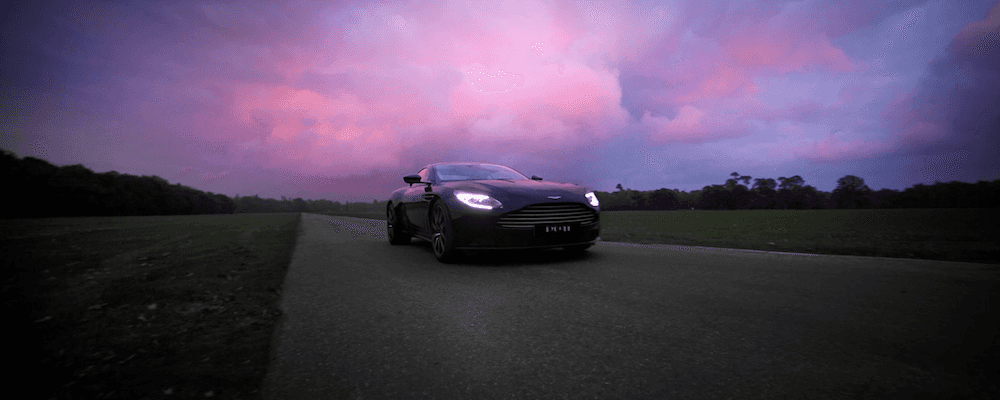 The price of the 2021 Aston Martin DB11 starts at $208,425. However, Aston Martin offers its customers far more creative freedom than the average manufacturer, so pricing will ultimately vary. The DB11 features three body styles, each with their own unique base prices, and Aston Martin offers you the ability to handpick which cosmetic, performance, and interior features you'd like to add to the package. All this means is that you'll need to make some customization decisions before determining how much you'll pay for your DB11.
The best way to determine pricing for your next DB11 is to use the configurator on the official Aston Martin site or browse our DB11 lease deals for pre-configured models with fixed priced tags. Read on to learn more about the factors that affect how much an Aston Martin DB11 can cost. Then, contact Aston Martin Palm Beach to schedule for a test drive!
2021 Aston Martin DB11 Price, Engine Specs & Packages
Jupiter drivers wondering how much a 2021 Aston Martin DB11 costs will find that fixed answers are few and far between. This is because Aston Martin encourages its customers to get involved in designing their vehicle. That said, here are the major factors that affect pricing:
2021 Aston Martin DB11 Body Styles
DB11 Coupe: Starting at $208,425 MSRP
DB11 Volante Convertible: Starting at $223,725 MSRP
DB11 AMR: Starting at $248,725 MSRP
2021 Aston Martin DB11 Engine Options
Twin-Turbo V8 Engine: 503 hp and 513 lb-ft of torque
Twin-Turbo V12 Engine (Available on DB11 AMR): 630 hp and 516 lb-ft of torque
2021 Aston Martin DB11 Packages
Technology Package
Technology Package +
Comfort Package
And remember, Aston Martin allows you to handpick individual feature add-ons. You won't have to jump trims to get access to the DB11's elite Bang and Olufsen BeoSound Audio System or to opt for finer materials and custom color options.
Test Drive a New Aston Martin DB11 in West Palm Beach
Interested in taking a test drive of the new Aston Martin DB11 in West Palm Beach? Call Aston Martin Palm Beach at 561-556-5468. If you have further questions about how much an Aston Martin DB11 costs, we'll break down the 2021 Aston Martin DB11 price points in greater detail and demo some of the DB11's most exciting advanced technologies and performance features. Don't forget to take a quick look at our Aston Martin research guides! You'll find helpful articles about the Aston Martin warranty and interesting blogs about where Aston Martin models are made.
Recent News From Aston Martin Palm Beach
Since the 2013 agreement between Aston Martin and Daimler AG, Aston Martin vehicles have featured Mercedes-AMG engines. Pairing the innovative aerodynamics of an Aston Martin with the full-throttle thrills of Mercedes-AMG engine design has resulted in some truly landmark supercars, or super crossovers, rather—like the 2023 Aston Martin DBX707. And experts are almost unanimous…

Jupiter-area Formula 1 enthusiasts have a lot to be excited about this past month! On August 1st, 2022, Aston Martin put out a press release announcing that celebrated Formula 1 driver Fernando Alonso will be joining the Aston Martin F1 team in 2023. This was seen as a bold and somewhat unpredictable move, but…

On August 15, 2022, at the prestigious Monterey Car Week, Aston Martin revealed plans for a highly limited, supercharged new two-seater called the DBR22. This Aston Martin concept vehicle is being designed as a celebration of the 10th anniversary of Q by Aston Martin, the legendary automaker's bespoke vehicle division in charge of making…