2021 Aston Martin DBX Colors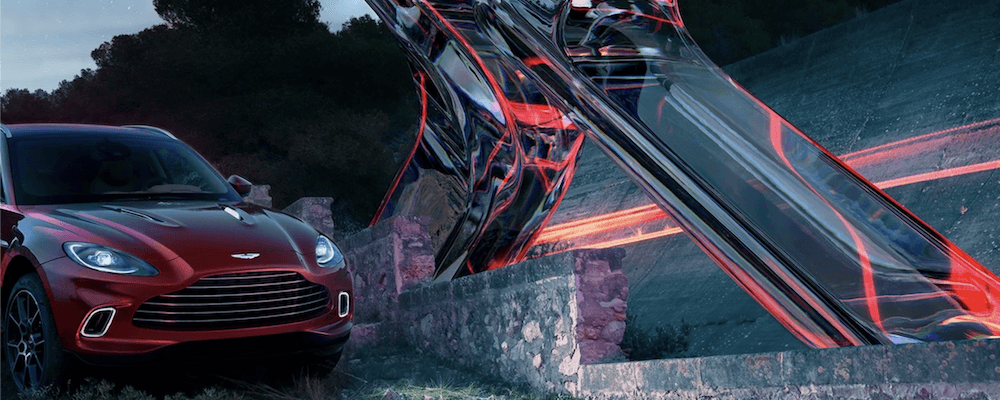 After over 100 years, Aston Martin has finally released their first SUV, the 2021 Aston Martin DBX! If you've had your sights set on Aston Martin's flagship crossover, you'll want to explore the long list of Aston Martin DBX exterior paint colors and Aston Martin DBX interior colors to get yourself brainstorming about how you want your DBX to look. Once you're ready to test drive the new DBX, fill out a pre-approval and get in touch with Aston Martin Palm Beach to take the next step.
2021 Aston Martin DBX Exterior Paint Colors
When Jupiter drivers configure their new Aston Martin DBX, they'll have 7 preset color schemes to choose from. They'll also have the option to customize the color scheme of their crossover, with 30 colors from the AM palette and another 25 colors from the Q palette. Here are your color options:
Aston Martin DBX Preset Color Schemes
Bohemian Escape
Malibu Opera
Mojave Minimalist
Regatta Aspen Escape
Metropolitan Spritz
Capri Machine
Urban Fighter
Aston Martin DBX AM Paint Options

Jet Black

China Grey

Lunar White

White Smoke

Onyx Black

Lightning Silver
Morning Frost White

Stratos White

Pearl Blonde

Kopi Bronze

Arizona Bronze

Marron Black

Arden Green

Ceramic Blue

Cinnabar Orange

Concours Blue

Divine Red

Hyper Red

Intense Blue

Lime Effect

Liquid Crimson

Magnetic Silver

Midnight Blue

Minotaur Green

Ocellus Teal

Sabiro Blue
Skyfall Silver

Ultramarine Blue

Xenon Grey

Yellow Tang
Aston Martin DBX Q Paint Options

Blush Pearl

Club Sport White

Cosmos Orange

Dubonnet Rosso

Elwood Blue

Flugplatz Blue
Frosted Glass Blue

Frosted Glass Yellow

Golden Saffron

Heritage Green

Iridescant Emerald

Kermit Green

Pentland Green

Platinum White

Royal Indigo

Satin Concourse Blue

Satin Jet Black

Satin Titanium Silver
Satin Xenon Grey

Satin Solar Bronze

Scintilla Silver

Scorpus Red

Silver Birch Provenance

Spirit Silver

Zaffre Blue
2021 Aston Martin DBX Interior Colors
Caithness leather is produced exclusively for Aston Martin in Scotland and is of the highest quality in the industry. You'll have your choice of contrast stitching or stitching of the same color as your leather. You can also choose to integrate your leather with a wool felting, elegant quilting with quilt stitching, perforations, heating and ventilation features, Brogue patterning, and much more. You'll be able to choose unique colors for nearly all these details, including your seat belt and any stitching or patterning.
While there are minor differences between your menu of leather tones and the accents for one of the finer details in your vehicle, there's quite a bit of overlap. Take a look at the greater menu of interior tones you'll be able to pull from when crafting your new Aston Martin DBX's cabin design:
Obsidian Black
Cote d' Azur Blue
Californian Poppy
Indigo Blue
Black Metallic
Black Damson
Lords Red
Chancellor Red
Spicy Red
Vivid Red
Dark Mocha
Dark Knight
Aurora Blue
Blue Haze Metallic
Arden Green Metallic
Bitter Chocolate
Red Oxide
Copper Tan Metallic
Oxford Tan
Sahara Tan
Electron Yellow
Light Argento Metallic
Ice Mocha
Ivory
Cream Truffle
Sandstorm
Coral Sand
Winter Wheat
Silver
Blue
Lime Green
Graphite
Black
Tan
As for your trim inlays, you'll also have your pick between the following schemes:
Piano Black Wood Veneer
Light Olive Ash Open Pore Wood Veneer
Dark Ziricote Open Pore Wood
Gloss Bronze Mesh Veneer
Gloss 2X2 Twill Carbon Fibre
Q Crown Cut Solid Walnut Natural Wood
Take a Closer Look at the Aston Martin DBX Colors
Now that you're more familiar with the 2021 Aston Martin DBX interior colors and Aston Martin DBX exterior colors, the next step is to book a test drive of the new Aston Martin DBX in West Palm Beach at Aston Martin Palm Beach. You can call at 561-556-5468 to get started. While reading about the Aston Martin DBX colors is helpful, seeing them up close is vital to finding a DBX that truly speaks to your style. If you're still doing research, be sure to take a look at our 2021 Aston Martin DBX interior guide and DBX pricing info! Feeling the color grey? Be sure to explore our selection of grey Aston Martin models. How about blue? Take a moment to see the different shades of blue on the DBX models in the inventory.
Recent News From Aston Martin Palm Beach
Since the 2013 agreement between Aston Martin and Daimler AG, Aston Martin vehicles have featured Mercedes-AMG engines. Pairing the innovative aerodynamics of an Aston Martin with the full-throttle thrills of Mercedes-AMG engine design has resulted in some truly landmark supercars, or super crossovers, rather—like the 2023 Aston Martin DBX707. And experts are almost unanimous…

Jupiter-area Formula 1 enthusiasts have a lot to be excited about this past month! On August 1st, 2022, Aston Martin put out a press release announcing that celebrated Formula 1 driver Fernando Alonso will be joining the Aston Martin F1 team in 2023. This was seen as a bold and somewhat unpredictable move, but…

On August 15, 2022, at the prestigious Monterey Car Week, Aston Martin revealed plans for a highly limited, supercharged new two-seater called the DBR22. This Aston Martin concept vehicle is being designed as a celebration of the 10th anniversary of Q by Aston Martin, the legendary automaker's bespoke vehicle division in charge of making…