2023 Aston Martin DBX707 First Look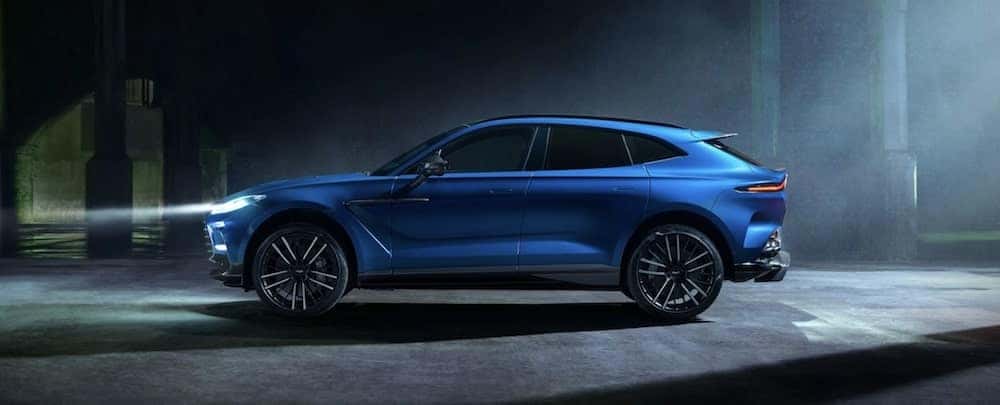 The Aston Martin DBX707 has been designed with three goals in mind: to be the fastest, most powerful luxury SUV and to provide the most responsive handling. While the 2023 Aston Martin DBX707 release date in Palm Beach Gardens is slated for Q2 of 2022, and we don't yet know the Aston Martin DBX707 price, the brand is taking reservations and has released a wealth of information about the Aston Martin DBX707 specs. Learn more, and then contact Aston Martin Palm Beach to learn about how to reserve your DBX707 in West Palm Beach!
2023 Aston Martin DBX707 Specs
The Aston Martin DBX707 will feature a custom-designed 4.0L V8 engine that achieves 707PS and 900Nm. This new engine will feature twin ball-bearing turbochargers and bespoke engine calibration that, when paired with a 9-speed "wet-clutch" automatic transmission, will more efficiently direct torque to the axles, reducing torque loss for swifter acceleration. In fact, the DBX707 will be able to accelerate from 0-62 MPH in just 3.3 seconds!
The bespoke / "wet clutch" combo also makes the handling of the DBX707 much more responsive on Palm Beach Gardens streets. Add in a dynamic air suspension system, and you can rest assured that the DBX707 is one of the most responsive vehicles ever designed.
More 2023 Aston Martin DBX707 Highlights
While the DBX707's number one goal is to become the most powerful luxury SUV ever made, it innovates in many ways. From the exterior design to the cabin, you'll find standout appointments and features of all-stripes. Let's take a look at some other highlights:
Carbon Ceramic Brakes
22- and 23-inch Alloy Wheel Options
Electronic Active Roll Control
Dynamic Drive Modes
Larger Front-end Grille
Dark Satin Chrome Window Surrounds
Soft-close Doors
Standard Heated Front- and Rear- Seats
Standard 16-way Power Seats
And so much more!
Stay Tuned for Updates About the 2023 Aston Martin DBX707 Release Date
With production beginning in Q1 of 2022 and deliveries arriving near Wellington in Q2, now is the time to make your inquiry, as supplies are both in demand and limited. If you have questions about the 2023 Aston Martin DBX707 price or 2023 Aston Marin DBX707 specs, or would like to make an inquiry, give Aston Martin Palm Beach a call at 561-556-5468! While you're here, be sure to explore our Aston Martin research guides for other helpful information!
Express Your Interest in the Aston Martin DBX707
Recent News From Aston Martin Palm Beach
You buy an Aston Martin for two reasons: luxury and performance. As such, you'll want to know everything about the 2023 Aston Martin Vantage's 0-60 time. In addition to the top speed and horsepower created by its vaunted powerplant, this new vehicle looks good and handles great for every drive in Jupiter. Find out…

You already know that Aston Martin is one of the world's leading luxury automotive brands. Every vehicle that comes out of Gaydon or St. Athan has every high-end accouterment you can think of. Your new vehicle looks sharp and that includes the 2023 Aston Martin DBX's colors both inside and out. Take a look…

Timeless style, effortless grace, unmistakable strength—these are all qualities that Aston Martin has cultivated and tirelessly fought for all through its 110-year history. For the company's milestone birthday in 2024, Aston Martin is releasing the Valour, a limited-edition V-12 sports car with a six-speed manual—making the Aston Martin Valour the only front-engine V-12 with…