2021 Aston Martin DBX Packages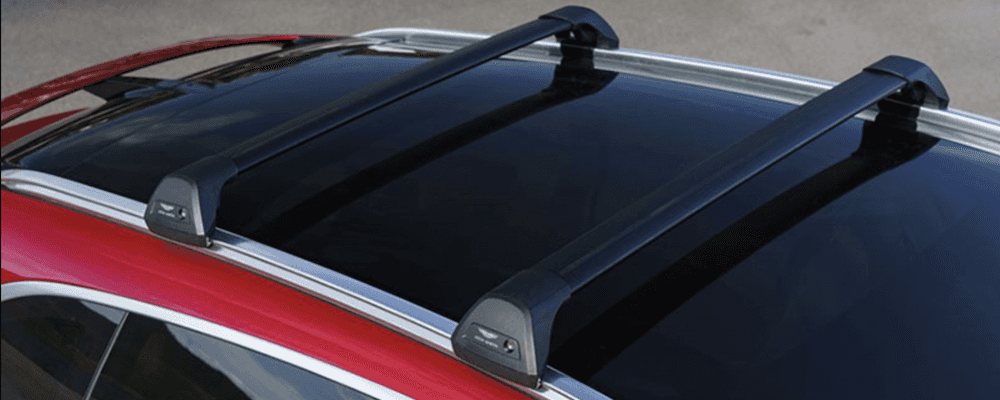 If you're considering an elite luxury SUV for your West Palm Beach joyrides, you'll want to explore Aston Martin's first-ever foray into the world of SUVs: the 2021 Aston Martin DBX. With seating for 5, a voluminous cargo bay, a 0-60 mph time of 4.5 seconds, and a top speed of 181 mph, the roomy DBX is a track-ready vehicle that you can also use for everyday living. Read on to learn about all of the 2021 Aston Martin DBX packages you can add on to custom tailor this luxury crossover to better fit your lifestyle. Then, contact Aston Martin Palm Beach to book a test drive!
Bike Pack
Outfit your Aston Martin DBX with a roof-mounted cycle rack and portable washer that makes getting corrosive gravel off your bike frame easier than ever. One note, however: you must order the Bike Pack with the Adventure Pack.
Smoker's Pack
This Aston Martin DBX package includes a 12V cigarette lighter and a machine-billeted trinket tray that features a laser etching of the Aston Martin wings logo.
Sanctuary Pack
Take your DBX to the spa with the Sanctuary Pack. This package consists of a care kit, a region-specific battery conditioner, and a black car cover—everything you'll need to rejuvenate the interior or exterior of your Aston Martin DBX after pushing it on the track!
Adventure Pack
Aluminum roof crossbars, mud flaps (with or without appliques), wet bag storage, and heavy-duty tread plates combine to create the Adventure Package. This suite of features has everything Jupiter drivers need to hit the back roads, stow their outdooring gear, and keep their DBX in tip-top shape!
Snow Pack
This package requires the Adventure Pack in order to be compatible. It adds on snow and ski-specific outdooring features including a ski bag, snow chains set, roof mounted ski rack, and a ski boot warmer!
Interior Protect Pack
Keep the cabin and cargo bay of your Aston Martin DBX in pristine condition with the Interior Protect Package. With all weather interior floor mats (LHD or RHD), a rear bumper protector, an all-weather boot mat, and rear seat covers, it will be awfully difficult to track mud around your cabin.
Pet Pack
The Pet Pack allows your pet to ride in total comfort in your DBX, while keeping your leather upholstery from getting scuffed up, drooled on, or covered in fur. A 32-inch dog lead, rear bumper protector, dog partition, portable washer, dog food carrier, and dog bag in black or tan leather will help you enjoy those joyrides around Palm Beach Gardens with your dog without fretting about the mess!
Expressions Pack
The Expressions Pack ups the elegance, style, and comfort of your Aston Martin DBX. It includes valve caps, carbon fiber tail pipe finishes, illuminated tread plates, a black or tan leather key pouch, and comfort headrests in tan or black leather.
Field Sport Pack
The Field Sport Package is the perfect compliment to a pastoral jaunt in the countryside. From a luxury hamper to a seat stick and lockable field sports cabinet, you'll be fully prepared for a day of hiking or golfing, and can even store muddy clothes!
Event Pack
Turn your DBX cargo bay into a tailgating station with the Event Pack. This suite of features includes a luxury hamper, umbrella storage, a picnic basket, and rear event seating—everything you need for a romantic night of star-gazing!
Get Help With DBX Packages at Aston Martin Palm Beach
If you have further questions about any of the packages available on the 2021 Aston Martin DBX, just give us a call at 561-556-5468. We're happy to walk you through your options in greater detail and help you customize your Aston Martin DBX to fit your Wellington lifestyle. In the meantime, take a moment to explore our Aston Martin research guides for other helpful reads, including our overview of the Aston Martin warranty!We look forward to showing you everything the Aston Martin DBX packages have to offer!
More About Aston Martin DBX Features