2024 Aston Martin Valhalla Interior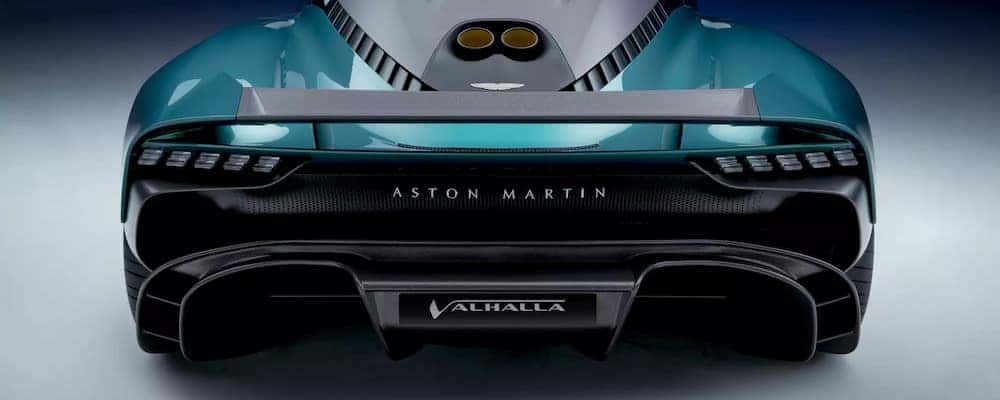 Slated to arrive in the second half of 2023, the 2024 Aston Martin Valhalla will be a landmark in the PHEV hypercar segment. Jupiter drivers can expect fantastic fuel economy numbers, 937 hp, a 0-60 MPH time of just 2.5 seconds, and a top speed of 217 MPH. But furious performance isn't all that the Valhalla has to offer. Its cabin is every bit as innovative as its engine block. Learn more about the 2024 Aston Martin Valhalla interior dimensions and features. Then, fill out a pre-approval and connect with Aston Martin Palm Beach to stay in the loop about the Valhalla's arrival in West Palm Beach next year.
2024 Aston Martin Valhalla Interior Dimensions
The Aston Martin Valhalla cabin is reported by the brand to be pared back and much roomier than the interior of its predecessor, the Aston Martin Valkyrie. As of yet, there are no released measurements for the cabin or trunk of the Valhalla, but we'll update this page as soon as specifics are publicized. What we do know is that the seats will be fixed to the chassis, and if you need to adjust legroom, you'll actually move the steering wheel and pedals instead! Furthermore, the foot wells have been raised for a low hip-to-heel seating position.
2024 Aston Martin Valhalla Interior Features
Details are slowly emerging about which features the 2024 Aston Martin Valhalla interior will include. So far, we know that the Valhalla will offer Palm Beach Gardens drivers the following:
Dual Zone Air Conditioning
Revamped Aston Martin Interface System
Standard Apple CarPlay® and Android Auto™ connectivity
Built-in Navigation
You can also expect a suite of driver assistance features. Safety highlights range from Active Cruise Control to Automatic Emergency Brakes and Blind-Spot Monitoring.
Reserve a 2024 Aston Martin Valhalla Near Wellington
You've read about the Aston Martin Valhalla interior features and Aston Martin Valhalla dimensions. As you wait for its 2023 release date, explore our Aston Martin research guides for other helpful information, and check back for updates. You can also reserve your Valhalla in advance by calling Aston Martin Palm Beach at 561-556-5468! We'll keep you posted with every new development as the 2024 Aston Martin release date nears and are always on standby to answer your questions.
More About Aston Martin Valhalla Features
Slated to arrive in the second half of 2023, the 2024 Aston Martin Valhalla will be a landmark in the PHEV hypercar segment. Jupiter drivers can expect fantastic fuel economy numbers, 937 hp, a 0-60 MPH time of just 2.5 seconds, and a top speed of 217 MPH. But furious performance isn't all that…

With a top speed of 217 MPH, the upcoming 2024 Aston Martin Valhalla will be among the fastest supercars to ever grace the streets of West Palm Beach. Read on to learn more about how fast an Aston Martin Valhalla is, including the 2024 Aston Martin Valhalla 0 to 60 MPH time. Then, learn about some of…

Aston Martin vehicles have always turned heads around West Palm Beach, but none quite like the next big thing in automotive design: the 2024 Aston Martin Valhalla! This is what automotive dreams are made of, and only the most elite Jupiter drivers will be able to get behind the wheel of one. Learn more here about the…