Fernando Alonso Joins Aston Martin F1 Team in 2023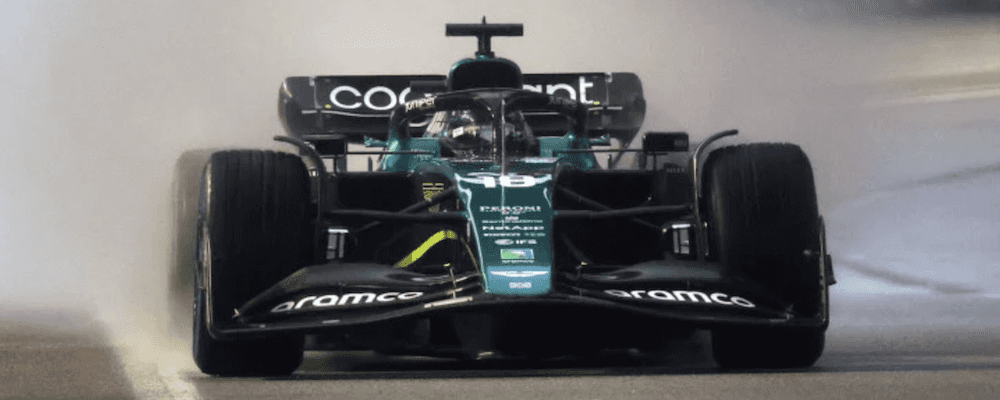 Jupiter-area Formula 1 enthusiasts have a lot to be excited about this past month! On August 1st, 2022, Aston Martin put out a press release announcing that celebrated Formula 1 driver Fernando Alonso will be joining the Aston Martin F1 team in 2023. This was seen as a bold and somewhat unpredictable move, but Alonso has noted his love of the unexpected in the past. He has made career moves that are seen as unexpected or even risky, such as when he left the McLaren F1 team for Mercedes 10 years ago, although that move led to enormous success!
In the press release, Alonso said that "no one in Formula One today is demonstrating a greater vision and absolute commitment to winning, and that makes it a really exciting opportunity for me." He also commended Aston Martin for "applying the energy and commitment to win," making it "one of the most exciting teams in Formula One today." Key leadership figures in the Aston Martin F1 team, including Executive Chairman Lawrence Stroll and Team Principal Mike Krack, also signaled their excitement at Alonso's move to Aston Martin. Aston Martin Palm Beach has some key information about the history of the Aston Martin Formula One team, below. Check it out, and be sure to keep an eye on the Aston Martin 2022 F1 calendar!
Aston Martin Formula One: Key History
Although they've only been competing in modern Formula 1 seasons since 2021, Aston Martin's history with the legendary racing federation actually dates back all the way to 1959! They competed in a single season in 1959 with the Aston Martin DBR4 racing car, which made its F1 debut at the Dutch Grand Prix on May 31. However, due to poor performance in the season, Aston Martin decided to focus their efforts back on production of consumer sports cars rather than racing.
Over the decades, there was often speculation that Aston Martin Formula One team would return one day, particularly in 2009 when the then-chairman of Aston Martin promised a return to the racetrack by 2010. However, it wasn't until 2021 that Aston Martin finally entered back into 2021, rebranding the existing Racing Point team into the modern Aston Martin Formula One team. They recruited legendary Formula 1 driver Sebastian Vettel for their debut 2021 season, and he led them to a second-place finish at the Azerbaijan Grand Prix! Now, with the recruitment of Fernando Alonso–who has won a staggering 32 Grand Prix titles and has raced for McLaren, Ferrari, Mercedes, and Renault–the Aston Martin team is on their way to forming a truly unbeatable lineup for years to come.
Keep Up With Aston Martin Palm Beach For More Aston Martin News!
For more of the latest Aston Martin news, vehicle walkthroughs, car buying tips, and much more, head over to our Aston Martin research and news hub! You can also contact us or stop by our dealership for more information about our new and pre-owned Aston Martin lineup–we're conveniently located near Palm Beach Gardens and Wellington.
More From Aston Martin Palm Beach
Since the 2013 agreement between Aston Martin and Daimler AG, Aston Martin vehicles have featured Mercedes-AMG engines. Pairing the innovative aerodynamics of an Aston Martin with the full-throttle thrills of Mercedes-AMG engine design has resulted in some truly landmark supercars, or super crossovers, rather—like the 2023 Aston Martin DBX707. And experts are almost unanimous…

Jupiter-area Formula 1 enthusiasts have a lot to be excited about this past month! On August 1st, 2022, Aston Martin put out a press release announcing that celebrated Formula 1 driver Fernando Alonso will be joining the Aston Martin F1 team in 2023. This was seen as a bold and somewhat unpredictable move, but…

On August 15, 2022, at the prestigious Monterey Car Week, Aston Martin revealed plans for a highly limited, supercharged new two-seater called the DBR22. This Aston Martin concept vehicle is being designed as a celebration of the 10th anniversary of Q by Aston Martin, the legendary automaker's bespoke vehicle division in charge of making…