How Much is an Aston Martin?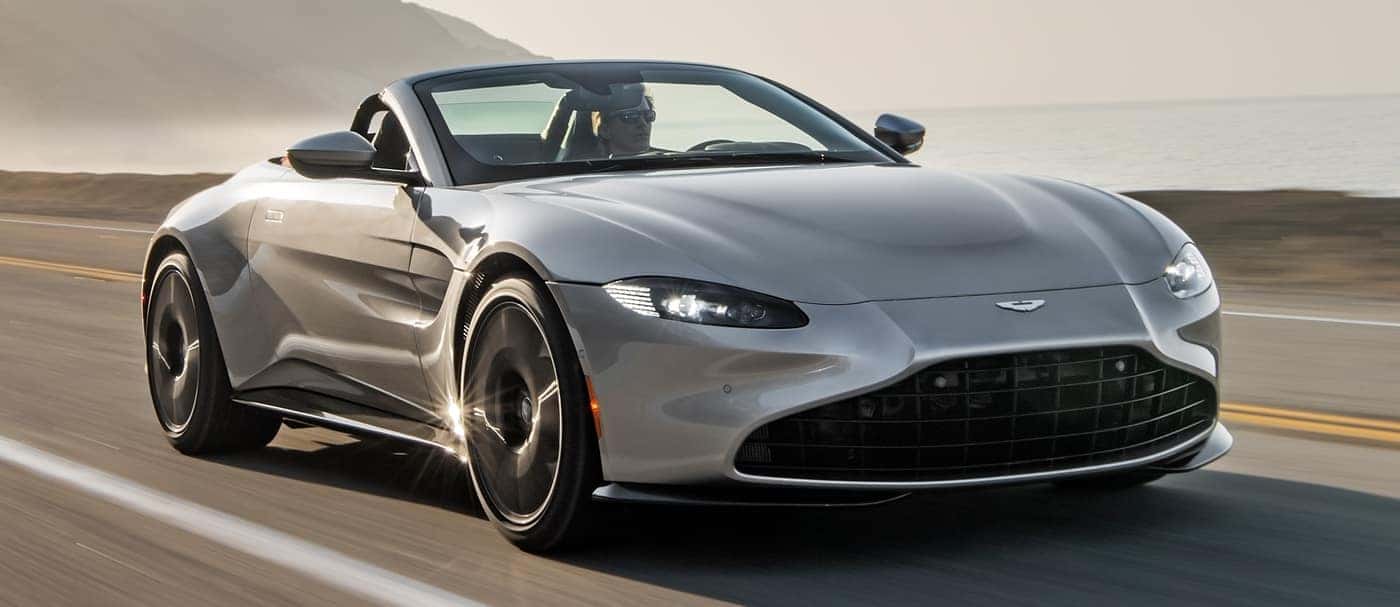 Palm Beach Gardens drivers who have wondered, "How much does an Aston Martin cost?" won't get a simple answer. If you're wondering about Aston Martin price, be that the cost of the Aston Martin Vantage, the Aston Martin DBS, the Aston Martin DB11, or the Aston Martin DBX, the fact is that, when shopping for the absolute elite in automotive luxury, you'll have a lot of freedom to customize your vehicle. That said, read on to learn about the base Aston Martin car prices for each model. Then, explore our new Aston Martin models for sale and fill out a pre-approval.
2023 Aston Martin Price By Model
How much is an Aston Martin? As we mentioned earlier, it depends upon how much you wish to customize your model. That said, here are the Aston Martin costs of each model's base prices:
Aston Martin Vantage Price: $143,900*
Aston Martin V12 Vantage Price: $298,200*
Aston Martin Valhalla Price: TBA
Aston Martin DBS Price: $330,600*
Aston Martin DB11 Price: $217,000*
Aston Martin DBX Price: $185,900*
Aston Martin DBX707 Price: $207,680*
Aston Martin Valkyrie Price: $3,500,000*
If you came here wondering, "How much is an Aston Martin?" and you want to commission an Aston from scratch, be sure to read about Aston Martin Q or contact us to learn more about the customization process.
What Do You Get For Your Money?
Now that you have an answer to the question, "How much does an Aston Martin cost?" it's time to take a look at some of the reasons Aston Martin vehicles rank among the finest models ever designed. Here are a few standard and available highlights you'll find on our Aston Martin vehicles:
Aston Martin Vantage: 4.0 liter twin-turbocharged V8; 0-62 MPH in 3.6 seconds; 195 MPH top speed.
Aston Martin V12 Vantage: 700 bhp engine; 0-62 MPH time of 3.5 seconds; 200 MPH top speed.
Aston Martin DBS: 715 bhp engine; carbon fiber Aeroblade II™ air sills to optimize aerodynamics and manage turbulence; carbon-ceramic brakes; 70 kg weight drop over DB11.
Aston Martin DB11: 630 bhp engine; 0-62 MPH in 3.7 seconds; intelligent cylinder bank activation for increased fuel efficiency.
Aston Martin DBX: 542 bhp; 0-62 MPH in 4.5 seconds; double-wishbone front extension; electronic adaptive damping.
Aston Martin DBX707: 707 PS engine; 0-62 MPH in 3.3 seconds; 193 MPH top speed; 9-speed gearbox with race-developed "wet" double-clutch.
Aston Martin Valhalla: V8 engine with over 1,000 PS; 0-62 mph in 2.5 seconds; 217 MPH top speed; adaptable rear wing; sculpted carbon fiber diffuser.
Aston Martin Valkyrie: A 6.5L V12 engine assisted by an electric motor for enhanced gliding; 1,140 bph; all-carbon fiber chassis.
Vintage Aston Martin Price by Model
Wondering about the Aston Martin cost for classic Aston Martin models that are no longer in production? If so, we've collected the last recorded Aston Martin prices for some of the most iconic cars in Aston Martin history. Bear in mind that these prices are estimates and subject to change as these models are auctioned in the future and continue to appreciate in value.
Aston Martin Vanquish Price: $316,000
Aston Martin Vulcan Price: $2,300,000
Aston Martin Victor Price: $2,700,000
Aston Martin DB9 Price: $203,000
Aston Martin DB5 Price: $3,500,000
Aston Martin DB10 Price: $500,000
Aston Martin Rapide Price: $212,000
Test Drive the Lineup of Aston Martin Models in West Palm Beach
So, how much does an Aston Martin model cost? Exactly what they're worth. For an in-depth tour of all of the elite luxury and performance features that you can get for the price of an Aston Martin, Jupiter drivers can get in touch with Aston Martin Palm Beach, the go-to Aston Martin dealer in southern Florida. We can't wait to explore the exquisite craftsmanship of Aston Martin models with you and show you how this storied brand continues to redefine elegance.
If you have any more questions about a specific Aston Martin car price, don't hesitate to call us at 866-297-2854. Are you looking to do all of your car shopping 100% online? We can accommodate! If you have further questions about the car buying process, call us or consult our car buying tips.