Laura Schwab, President of Aston Martin the Americas, Resigns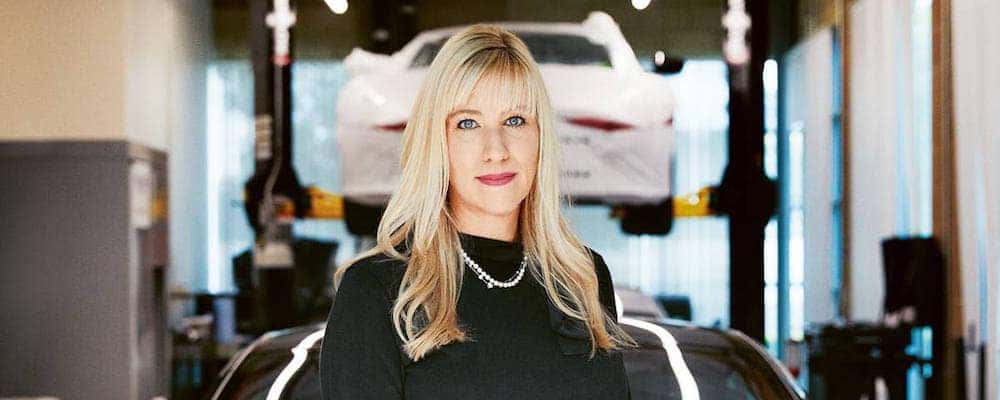 Laura Schwab became the first woman to hold the title of President in Aston Martin's American division in October 2015. After nearly 6 years of service as one of the leading women in the auto industry, she is stepping down. Ed Moran, head of the sales division, will serve as interim president in her stead until a replacement is found.
Read on to learn more about Laura Schwab, who was named one of the top 100 Women in the North American Auto Industry by Automotive News in 2020. Then, if Jupiter drivers want to test drive an Aston Martin to get sense of just how far she took this legendary company, fill out a pre-approval and call Aston Martin Palm Beach at 561-805-5584 to schedule a test drive.
Career Highlights
Laura Schwab acted as President of Aston Martin of the Americas for over 5 years—a division that consists of 36 U.S. dealerships, and 8 more throughout Chile, Mexico, Peru, and Canada. Under Schwab's leadership, global sales increased by 58%, thanks to the debuts of the Aston Martin DB11, V12, V8, and Volante. In 2018, Aston Martin was named the fastest-growing automotive brand by Brand Finance, one of the top business valuation consultants.
As one of the top women in auto, Laura Schwab's success with Aston Martin is a testament to the fact that overlooking women in the talent pool for leadership positions is a big mistake in business. Aston Martin would not be undergoing a revival without her, and Palm Beach Gardens Aston Martin owners can thank her leadership for the strong investments recent-year Aston Martin models are sure to become.
Experience Laura Schwab's Legacy with a Test Drive at Aston Martin Palm Beach
A great way for Wellington drivers to get a feel for where Laura Schwab has taken Aston Martin is to schedule a test drive of an Aston Martin DBX or another preferred model at Aston Martin Palm Beach. If you have any questions about the brand, don't forget to explore our Aston Martin information guides for other informative reads about Aston Martin warranty coverage and an update on Aston Martin's return to Formula One Racing! We look forward to showing you the models that have made Aston Martin among the most relevant luxury brands of the day.
Recent News From Aston Martin Palm Beach
Since the 2013 agreement between Aston Martin and Daimler AG, Aston Martin vehicles have featured Mercedes-AMG engines. Pairing the innovative aerodynamics of an Aston Martin with the full-throttle thrills of Mercedes-AMG engine design has resulted in some truly landmark supercars, or super crossovers, rather—like the 2023 Aston Martin DBX707. And experts are almost unanimous…

Jupiter-area Formula 1 enthusiasts have a lot to be excited about this past month! On August 1st, 2022, Aston Martin put out a press release announcing that celebrated Formula 1 driver Fernando Alonso will be joining the Aston Martin F1 team in 2023. This was seen as a bold and somewhat unpredictable move, but…

On August 15, 2022, at the prestigious Monterey Car Week, Aston Martin revealed plans for a highly limited, supercharged new two-seater called the DBR22. This Aston Martin concept vehicle is being designed as a celebration of the 10th anniversary of Q by Aston Martin, the legendary automaker's bespoke vehicle division in charge of making…